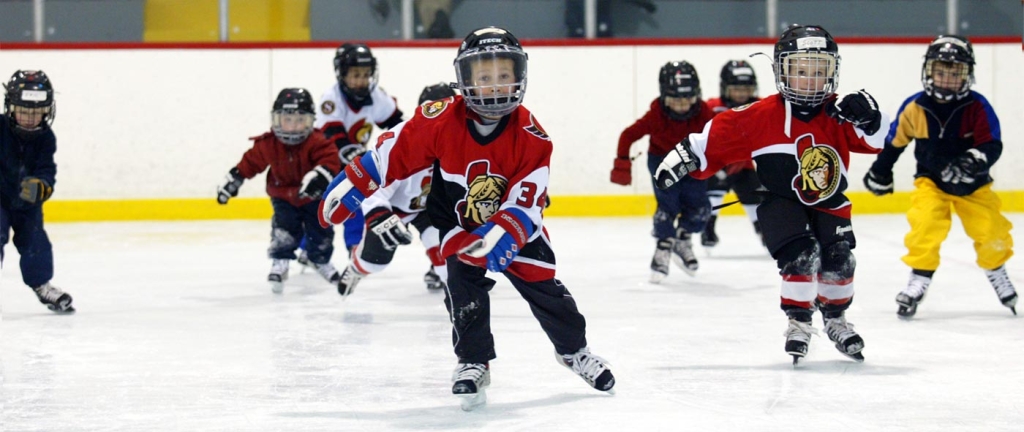 CANPOWERSKATE - Pre-POWERSKATE
Acceptance Level: Designed for young skaters, approximately four to six years of age (U7) who have an acceptable level of a PASSED skating ability of CanSkate Stage 2 Level.
Pre-Power helps develop basic skating abilities in a power skating-specific environment, including balance skills, forward and backward skating, stopping, turning and agility skills.
The curriculum is presented in three progressive levels complete with its own awards to encourage participation and motivate skaters. Pre-Power has been designed to run concurrently with CanSkate sessions. No Sticks allowed!
Skaters should be able to skate forward easily, glide forward on 1 foot, skate backwards (with some push glide ability), and be able to complete a forward snowplow stop.
*NOTE: Skaters will be assessed on the first day of the program. If skill criteria have not been met, skater will be moved to the CanSkate program (at the discretion of the PrePower instructor and/or Learn to Skate Coordinator).
Equipment: optional full hockey gear with NO STICK.
Fall 2021 Registration is now OPEN!!
**Please check out our "Skating Equipment" tab under the "Learn To Skate" header for a great deal on new skating equipment!**
FALL 2021 Schedule- (September-December)
| | | | | | |
| --- | --- | --- | --- | --- | --- |
| Day | Date | Time | # of Classes | Cost | No Skating Dates |
| Tuesday | Sept.14-Dec.14 | 6:15-7:00pm | 14 | $240 | |
WINTER 2021 Schedule- (January – April)
---
1) Cancellation/Refund Policy: No refund available for any reason. Family credit only with doctor's note (credit expires in 12 months from issuing date.)
2) Club Information: Please ensure you have given a current email address on the registration form as all notices and newsletters will be sent via email for the upcoming season. It is your responsibility to check these notices or the SASC website: www.stalbertskatingcentre.com for all skating information.
3) Equipment: Skater must wear Hockey Helmet* (CSA approved). Full hockey gear is optional. You will not be able to participate if you are not fully dressed.
4) Class Description, Cost and Pricing: Class size: Max 24 This program focuses on Hockey and Ringette stride technique to improve balance, power, agility, speed and endurance on the ice. Skills, techniques and conditioning drills are taught in a progressive format that emphasizes how the skills apply to game situations.
*Skate Canada Fee ($40.00): Payable once a season beginning on September 1st of every year (Not included in the prices)