WELCOME TO THE ST. ALBERT SKATING CENTRE
Office Located in Troy Murray Arena, Servus Place, St. Albert
Director: Don Cowan
Email at:
ALL PROGRAMS ARE FOLLOWING PROVINCIAL AND SKATE CANADA'S COVID-19 PROTOCOLS
FOR THE SAFETY OF ALL PARTICIPANTS AND STAFF MEMBERS.
Fundraising:
---
SASC Academy FIGURE SKATING
All Programs Return March 1+
Academy Parents, please respond one way or the other to your base coach on your intentions.
There will be NO DROP INS!
Attention all Skaters: Due to New Covid-19 Regulations a NEW April 11-30 Schedule is in effect.
Skaters will be notified of there new skating times and sessions.
Come in, train, get out policy!
Please review and refresh AB Health and City of St. Albert protocols with yourself and skater prior to first day back in the arena.
What is new, the 6 feet distance is now 9 feet social distancing!
Please review Links to protocols and Schedules above.
Thank you for your cooperation and welcome back!
---
We now accept Autodeposit:

2021 Alberta-NWT/Nunavut Sectional Championship Results
Sydney Biensch, Silver Medal in Senior Ladies.
Alisha McCann, Bronze Medal in Senior Ladies.
Pre-Novice Ladies, Felicia Holterman 19th, Anna Shaw 28th, Emma MacDonald 35th, Sadie Henderson 42nd and Lauren O'Halloran 45th.
Novice Ladies, Tehya Wiltzen, withdrawn due to illness.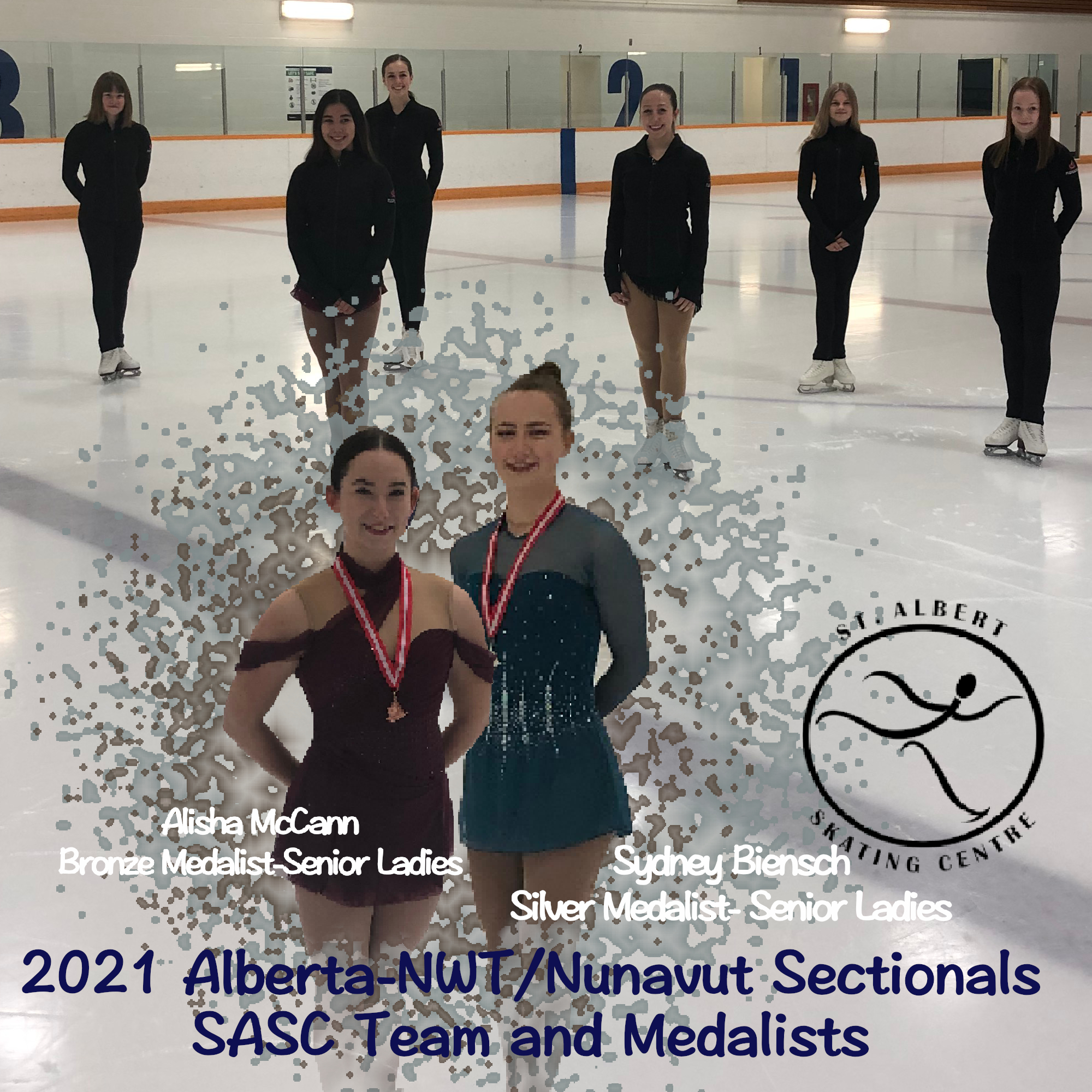 Thank you to the Alberta-NWT/Nunavut Section, Officials, Alberta Figure Skating Foundation, Host Club Okotoks Skating Club, Grey Eagle Resort & Casino and Seven Chiefs Sportsplex for hosting this event. It was an extremely well run and very safe Competition. A great opportunity for all the skaters.