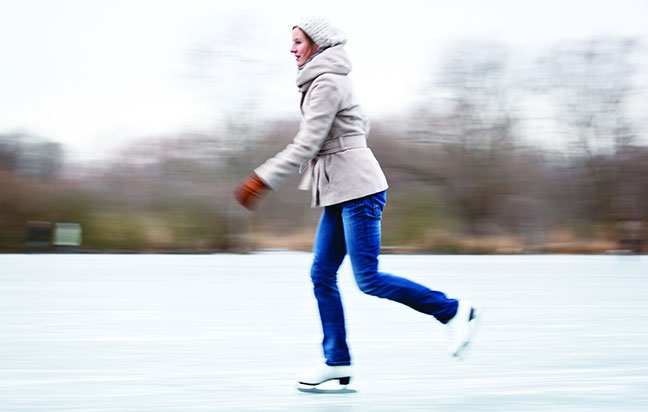 Adult/Teen Program
All adult and teenagers ages (approx.14-up) welcome!
Professional Coaching Staff 6-10 Skaters in a Group. Payment Reserves Placement
For inquiries, comments, questions, etc., please contact learntoskate.sasc@gmail.com
---
Come Learn to Love Skating...
Are you tired of sitting on the sidelines, or being passed by when out skating with friends and family? Come take our Adult Skate Program, and we'll teach you the essentials allowing you to fully enjoy family time out in Canadian Winters!
Fall (Sept. – Dec.)
Day
Date
Time
# of Classes
Cost
No Skating Dates

Wednesday

Sept.9-Oct.21

6:15-7pm

7

$125

Saturday

*NEW*

Sept. 19-

Dec. 19

12:45- 1:30 pm

12

$215

October 10th and Dec.5th
Winter (Jan.- Apr.)
The Adult CanSkate program for Winter 2020 will be dependent on number of registrations and level of interest among our members. If you are interested in joining this program, please email learntoskate.sasc@gmail.com to express your interest in signing up for this program during the Winter (Jan-Apr 2020) session.
• Forward skating • Introduction to backward skating • Stopping – all directions • Falling down and getting up (the safe way!) • Turning & Jumping forward-backward/backward-forward. • Advanced turns as needed.
The actual class outline is subject to the level of skaters registered. The coach will adjust to the comfort and level of the skaters.
---
1) Cancellation/Refund Policy: No refund available for any reason. Family credit only with doctor's note (credit expires in 12 months from issuing date.)
2) Club Information: Please ensure you have given a current email address on the registration form as all notices and newsletters will be sent via email for the upcoming season. It is your responsibility to check these notices or the SASC website: www.stalbertskatingcentre.com for all skating information.
3) Equipment: Skater must supply their own skates, hockey helmet (no bike helmets), mitts and warm clothing. Please be sure your skates are fit properly, and you can sit down/stand up in your track/snow pants. This ensures optimal performance for the individual skater.
4) Class Description: This program teaches the fundamentals of skating (forward, backward, stopping, turning and jumping) while emphasizing fun and fitness. Adults are prepared for Hockey, Ringette, Speed Skating, or a confident level of recreational skating.
*Skate Canada Fee ($40.00): Payable once a season beginning on September 1st of every year (Not included in the prices below)