Congratulations to all our 2019-2020 Competitors and Medalists.
---
Skate Canada Alberta/NWT/Nunavut Section
2021Junior Development Team Members:
Ava Sporidis - Juvenile U12
Javinu Rodrigo - Pre-Juvenile U11
Mackenzie Rosenberger - Juvenile U12
Ayla Wiltzen - Juvenile U14
SASC Coaches Awards 2019/2020
SASC honoured the recipients with their Coaching Awards on June 17th at Lions Park in St. Albert. This was a small ceremony following Covid restrictions and we hope to have the entire Club Achievement Awards presentation when we can all celebrate together in the future.
Most Improved Star 1 StarSkater - Januli Rodrigo
Most Improved Junior StarSkater - Felicity Bedard
Most Improved Intermediate StarSkater - Eileen Wang
Most Improved Senior StarSkater - Lauren O'Halloran
Artistic Skater Award - Aerya Mitchell
Ice Dancer Award - Lauren O'Halloran
Most Improved Program Assistant - Madeliene Marcoux
Program Assistant of the Year - Tehya Wiltzen
Triple Gold Test Awards - Tehya Wiltzen, Emily Jeske, Sydney Biench
Quad Gold Test Award - Tehya Wiltzen
Competitive Skater of the Year - Sadie Henderson
Competitive Skater of the Year 2nd Place - Felicia Holterman
Competitive Skater of the Year 3rd Place - Mackenzie Rosenberger
Marilyn Chidlow Volunteer Award
Recipient: Erin Adams
---
2020 Skate Canada AB/NWT/Nunavut
Sadie Henderson - 2nd Juvenile U14 Freeskate
2020 Junior Development Team Members
---
2019 Skate Canada AB/NWT/Nunavut
Felicia Holterman - 2nd Juvenile U12 Freeskate
Emma MacDonald - 2nd Juvenile U14 Freeskate
Felicia Holterman - 2nd Juvenile U12 Freeskate
Emma MacDonald - 2nd Juvenile U14 Freeskate
Kyla Garritano - 2nd Pre-Juvenile U13 Freeskate
Melissa Kohut - 2nd Gold Freekskate
Kiera Berardocco - 2nd Star 8 Freekskate
StarSKATE & Adult Championships
Sadie Henderson - Star 6 Champion
Kiera Fischer - Gold Interpretive 2nd place
Melissa Kohut - Gold Interpretive 3rd place
Kyla Garritano - Pre-Juvenile U13 3rd place
Madison Kowaluk - Gold Triathlon Champion
Kiera Berardocco - Silver Triathlon 2nd place
Felicia Holterman - Star 9 Champion
Kiera Fischer - Star 9 3rd place
Katana Masuda - Star 4 U13, flight B, 2nd place
Ryleigh Griffith - Star 4 13&O, flight B, 2nd place
Melissa Kohut - Gold Freeskate Champion
2019 JUNIOR DEVELOPMENT TEAM MEMBERS
---

2nd place Juvenile U14 Freeskate
---
2nd place Juvenile U12 & Leading Edge Series 2019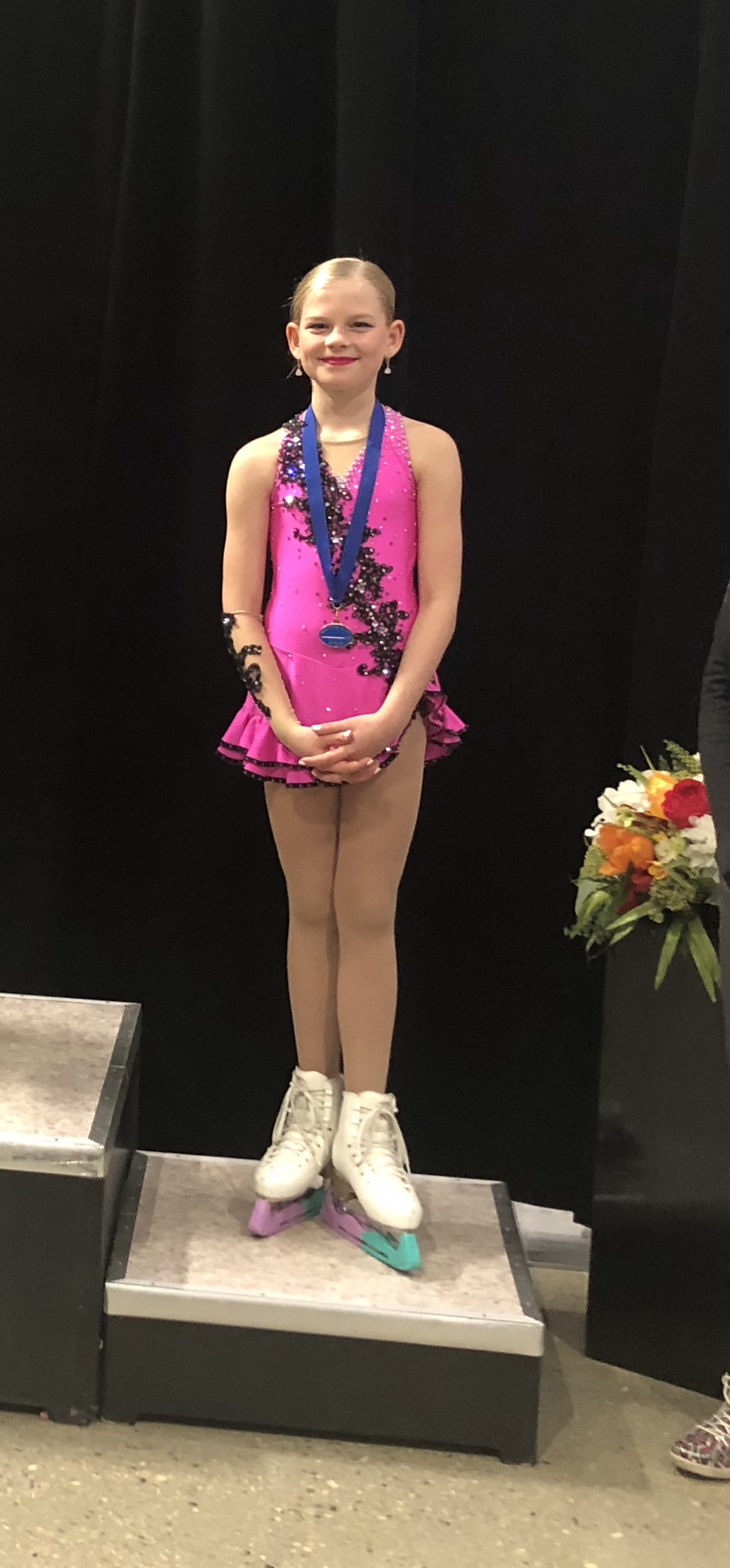 ;
2nd place Juvenile U14 & Leading Edge Series 2019