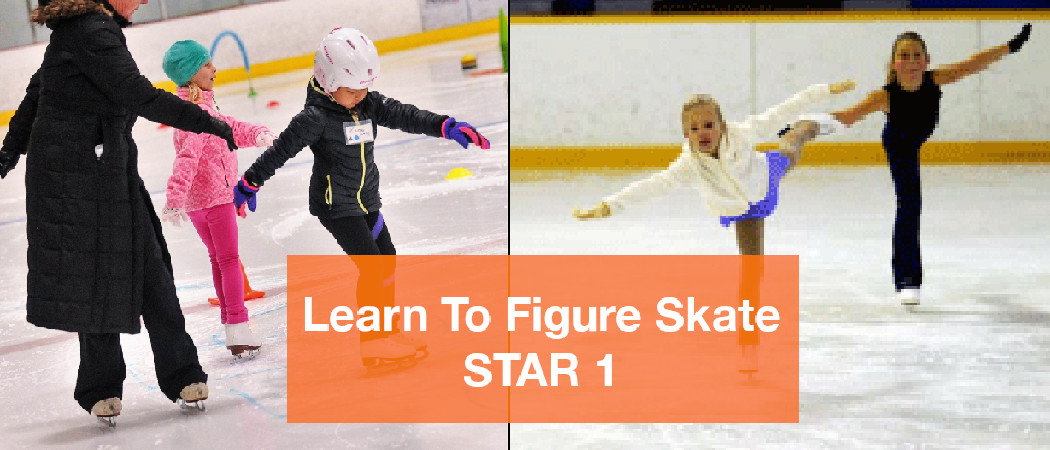 Learn to Figure Skate - Star 1
Two days/week - Group Lesson Prgram
Learn To Figure Skate - STAR 1 is the "Transitioning Program" into our Figure Skating Academy designed to fast-track CanSkaters/Advanced CanSkaters who desire to be STARSkates or Competitive figure skaters. Learn to Figure Skate - Star 1 is a two day, group lesson program taught by our professional Coaching Staff and incorporates basics of skating along with figure skating spins, jumps and ice-dancing.
Fall & Winter 2021/2022
Includes all coaching and ice Time on
5:45pm to 6:45pm on-ice instruction
$1000 for 60 classes,
not including Skate Canada Yearly Membership
Includes all coaching and ice Time on
Monday and Thursday
5:45pm to 6:45pm on-ice instruction
PLUS
One Junior Academy Day (Private lesson is not included but is mandatory) per week.
$1250 for 60 classes plus 30 Junior Academy days,
not including Skate Canada Yearly Membership
Custom packages or other options are avaliable at the discretion of the Director.
Criteria: CanSkate Stage three+ or talent ID'd by SASC Coaching Staff. Ages 5 and up but will consider younger skaters. Desire to Figure Skate. Ability to skate Forward and Backward and glide on one foot.
Skating Attire/Equipment: All skaters are required to have skating dress or yoga attire, warm tights, leg warmers, sweater, hair pulled back off of face, mitts or gloves and figure skates. Figure Skates can be purchased from: United Cycle or Professional Skate. Click Here for more equipment info.
*Semi-Private or Private Lesson Opportunities: We recommend skaters who want to progress faster to take a private lesson along with their existing two day Learn to Figure Skate- Star 1 program. The Semi-Private or Private lessons are on shared ice with the Junior Academy skaters and NOT INCLUDED in the price of Learn to Figure Skate - Star 1 Group Program. Contact our coaching staff for further information.
SASC STAR "Fun Meet" Club Competition: We will be having our 6th Annual "STAR" Competition held at SASC. This is an event for STAR 1 skaters to perform their skills and receive incentives and feedback. Details will follow at later date. (This is NOT included in your fees.)
---
1) Cancellation/Refund Policy: No refund available for any reason. Family credit only with doctor's note (credit expires in 12 months from issuing date).
2) Club Information: Please ensure you have given a current email address on the registration form as all notices and newsletters will be sent via email for the upcoming season. It is your responsibility to check these notices or the SASC website: www.stalbertskatingcentre.com for all skating information.
3) Cost : Costs include all on-ice and coaching fees as well as club membership and fun days. Instalment options available.
Skate Canada Fee ($40.00): Payable once a season beginning on September 1st of every year.
4) Session Break Down: two days On-Ice 60 minutes. Group Stroking/warm up with all skaters at beginning of class. Breaking out into smaller groups for specific skill development, basic skating or stroking, figure skating Spin, Jump and Dance taught in stations. Independent practice and interpretation to music is included during cool down.
5) Season Calendar: Please remember to check our website for any changes, cancellations, updates on events, etc.