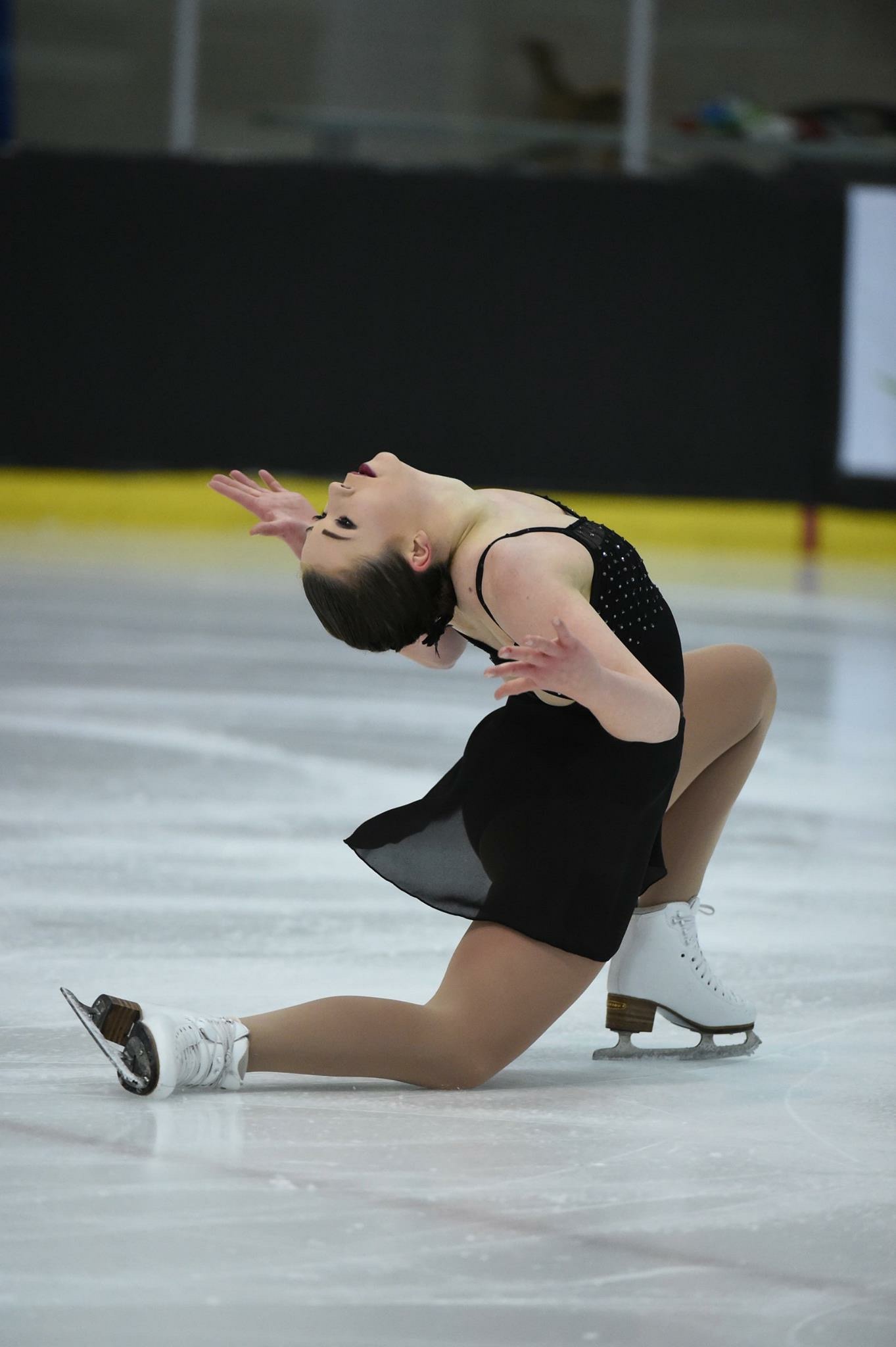 Senior High Performance "Academy" Program
Competitive Skate skaters who want to challenge their Figure Skating skills and show potential as competitive skaters can participate in the CompetitiveSkate Program.
The Skate Canada Competitive Program offers nationally standardized competitions at the Pre Juvenile (AB/NWT Section), Juvenile, Pre Novice, Novice, Junior, and Senior levels in Singles, Pairs, and Dance.
These events are the stepping stones to other Skate Canada programs such as the Junior and Senior Canadian National Teams.
Criteria
5 Day program
This program offers 13.5 hours approximately a week of "Day Ice" programming Monday to Friday.
Included is 2 45min Fitness times, group classroom goal setting, bi-weekly group jump/spin technique, 10 Freeskate sessions, 2.5 hours of stroking weekly.
This program has a 4 Double Jump criteria to attend, please check on-ice PDF schedule.
"Academy" Fall/Winter Programming starts August 27, 2018. September 5th jump/spin technique and goal setting starts(alternates after that). Fitness starts Thursday Sept. 6th, 2018.
Monday
Tuesday
Wednesday
Thursday
Friday
1-4:30pm
1:30-3:30pm
1:30-3:45pm
1:30-5:00pm

1:30-2:30pm

Go Auto

w/fitness

w/goal setting/group jump/spin tech.

w/fitness
3-4pm TM